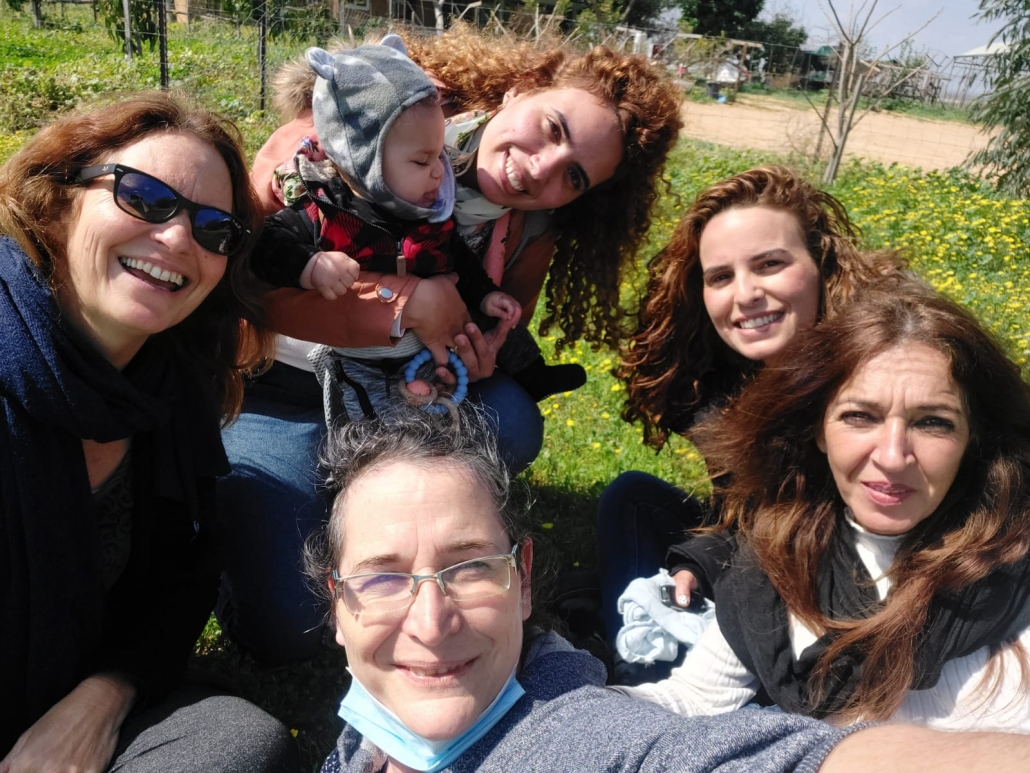 Two weeks ago we celebrated International Women's Day. On that day, when words like "empowerment," "inspiration" and "equal opportunities" kept echoing over and over again in newspapers and social media pages, I could not help but feel proud of the journey I am taking with the team that makes up Lichi Translations – Anat, Reut, Sivan, and Mor, supported by yours truly, who is trying to stay out of the way as much as possible. That pride represents, more than anything else, the understanding that women can do anything at all, and we can take a small translation company to the farthest places possible.
There is no grand statement behind the fact that Lichi Translations employs only women. In addition to our permanent staff, we employ thousands of people worldwide, men and women alike. Still, somehow, I find myself surrounded by a team of women, without any apparent or predefined reason.
We at Lichi love to get together. Regular staff meetings in our backyard or a sunny breakfast at a cafe on the beach are just another part of our activities. Two years ago, for example, we went to see Christmas in Nazareth (on the way, pouncing on the local kanafeh and baklava stalls). A few days ago, we went to see the poppy bloom in the "Red South" and breathe in some nature.
Anat, the office manager, and Reut, one of the project managers, have been working with me for more than a decade. Sivan, and her sister, Mor, have also been with us for several years already. I cannot see this company reaching the places it has without the dedication and uncompromising professionalism of this team of women I trust and love so much.
Anat is the only one I see every single day, sitting at her work station in our little office, on the second floor of my house (and sitting less than 2 meters apart – but don't tell). Aside from the necessary conversations about invoices and salaries, she is also my confidante and conversation companion, for small talk and stories, over a cup of coffee and a cigarette (hers – I don't smoke), relaxing in the sunshine, on the sofa in the backyard.
Reut has experience managing thousands of projects in all fields of expertise, including some very complex multilingual projects.
Sivan's determination and professionalism are great assets for the company. On top of project management, she is also our vendor manager and is handling the ISO procedure we are going through these days. Mor, Sivan's sister, is steadily handling our regular customers, and now, also cute baby Ilay, the Lichi children's team's new acquisition.
Unlike Anat, who's always here, Reut, Sivan, and Mor come over from time to time to discuss this or that issue and tie up loose ends that could not be closed over the phone or by email.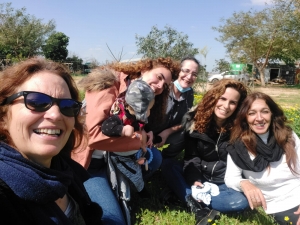 So, on this International Women's Day, I could look at the company I created and permit myself a big victory smile. Here I am, a woman who built a successful business with her own two hands, now providing for dozens of people – leading the company, together with the help of good, serious and professional people – towards more and more success. This is way stronger than all the clichés about empowerment, equality and shattered glass ceilings.
פוסט זה זמין גם ב: Hebrew
https://www.lichiblog.co.il/wp-content/uploads/2021/03/צוות-ליצי-1.jpeg
1200
1600
רוני חפר
https://lichiblog.co.il/wp-content/uploads/2015/04/baner-en.png
רוני חפר
2021-03-31 13:43:09
2021-03-31 16:37:56
Lichi - A power of empowerment