Over the course of the years that I've been in the translation business, I've dealt with hundreds, if not thousands, of translation projects of different sorts – hundreds of clients, dozens of languages and many, many different types of jobs. Every now and then, though, a project crops up that is slightly out of the ordinary. It might be a client who is not the the ordinary sort of client we generally meet, or a contact that comes our way via a slightly different route, or sometimes it's the project itself that is particularly exciting, amusing or satisfying. So let me tell you about some of ourspecials:
Eretz Nehederet in different languages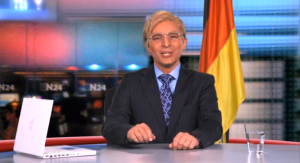 http://www.12tribefilmstv.com/מערכון-ארץ-נהדרת-סיקור-חדשותי-בעולם-של/
Eretz Nehederet (lit. A Wonderful Land) is my favorite show; it's a sort of local Saturday Night Live, and Israelis just love it. Every Monday night, my family and I enjoy watching this talented team of actors make fun of everything going on here in Israel. But what do the producers do when they want to create an authentic parody of a European news broadcast and its (not exactly objective) report on a terror attack in Israel? They turn to Lichi for help. Our interpreters set off to spend a day of rehearsals with them, running through the translated texts with the actors, working with them on their diction and improving their accents. Click on the link above for the (rather amusing) outcome.
For Tigrinya press 4
Imagine for one moment – just a moment, I promise – that you're a refugee from Erithrea who is fleeing from his homeland in search of safety. After a long, weary trek across the desert, you've reached the big city. You've escaped dangerous thieves, "enjoyed" the "services" of a police escort and now you've found a job in a small restaurant. As fate would have it, a few days after your arrival, a heavy frying pan fell on your leg and injured you. Now you're in hospital, the doctors are trying to understand what exactly happened, but they don't know Tigrinya and you barely know English. So what can be done?
This is where a new service that we offer comes into the picture: a 24/7 call center – already operative in one of Israel's hospitals – that provides a telephone translation service for rare languages. In other words, whenever doctors are faced with a patient who speaks a language that they themselves are not fluent in (such as Chinese, Thai or Tigrinya), they just have to dial a designated number to access an interpreter for that language, who will enable the doctor and patient to communicate. Heart-warming, isn't it?
A surprising visit to the hair stylist
Sometimes potential clients can be found in the most unexpected places, right under your nose, or even under the hair-dryer. Recently, the sports club where I exercise gave me a voucher for my birthday for a small hair salon close to my home. They probably noticed that I've reached the age when I should really start coloring my hair. As you know, I'm the sort of person who enjoys talking to people I meet, and at a hair salon, of course, chatting and swapping stories are part of the unwritten contract between the customer and hair stylist. Anyway, somewhere between the shampooing and coloring, I discovered that this "small" hair salon is actually part of a countrywide chain of hair stylists that has developed a line of hair products that are marketed abroad. Even when the client is blow-drying my hair, I can recognize a good business opportunity. Subsequently, I contacted the company marketing manager – by then my hair was dry – and not long afterwards, we did a Russian translation job for the company.
From Japan with love 
Finally, I'd like to share with you something that is not so recent but is, nonetheless, unforgettable. In 2008, in cooperation with a large travel company, we accompanied a delegation of the Japanese organization Agon Shu, which was visiting Israel for a very special ceremony that took place in Jerusalem. Agon Shu was founded in 1978 with the aim of bringing a message of peace and goodwill among nations. We do deserve a little, don't we? Some 25 Japanese interpreters escorted the delegation for several very intensive days, during which they did all they could to make sure that these esteemed guests thoroughly enjoyed their visit to our country.
The ceremony itself was simply amazing. To the thundering beat of drums, all of our troubles were raised heavenwards in a huge bonfire and faded away in the thick smoke. In retrospect, though, it seems that we still have a few more troubles left to be taken care of…
Well, now you've heard about our specials, just get in touch and see what we can do for you…
https://www.lichiblog.co.il/wp-content/uploads/2017/09/specials.png
319
606
רוני חפר
https://lichiblog.co.il/wp-content/uploads/2015/04/baner-en.png
רוני חפר
2015-04-15 10:02:17
2017-09-27 16:27:16
Want to hear about some Lichi "specials"?