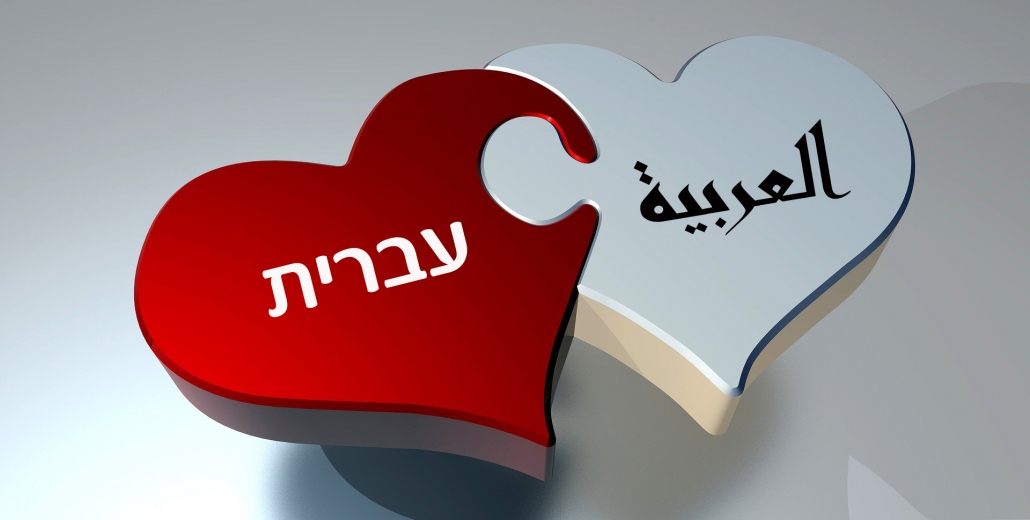 Allow me to let you in on a secret that will probably blow your mind: 50% of all Israelis are not native Hebrew speakers! Yes, you heard me right! There are people who live in Israel and speak other languages as native tongue.
1.5 million are Arabic speakers, 1 million are Russian speakers, and there are also those who speak English, French, Amharic, Romanian, Yiddish… Maybe you have run into some of them here and there. Maybe you are even one of them…
Now, let's say you want to create an online sales website for, say, garlic-scented mouth wash. First, you want to sell it in Israel only. What would you do? You would build a nice, well-designed website in Hebrew. But then what about those who unfortunately speak Arabic, Russian and Amharic? Would Sa'id, Svetlana or Yilmaz be doomed to continue using ordinary mint-scented mouthwash?
Research has shown that 75% of internet users prefer to buy products in their native language? Most will never buy from a website that is only available in a language they do not master! So why prevent this from them and let them plow through the Hebrew? Therefore, if you want to make your content accessible to this public and make their browsing experience easier and have them buy from your website – it will need to be in their own language.
And this doesn't only hold true for sales.
Take the AKIM Organization for example. If there's anyone doing admirable work in Israel it's AKIM that takes care of the integration of people with intellectual disabilities into society. AKIM assists them with housing, employment, cultural activities, and leisure.
The AKIM Organization works with the Arab sector just as it does with the Jewish sector – with the same dedication, love, and support. The Arab sector has its own branches, which differs from Russian speakers, for example, who utilize the Hebrew speaking branches. Arabic speakers mainly use the Arab sector branches that are located mostly in the cities and villages of Northern Israel.
Therefore, the new website created by the organization was launched in Hebrew, English, and Arabic in order to provide members of this important sector with the effective service they need.
And can you guess who was selected for this task?
The Arabic website is actually a mirror website of its Hebrew version. It looks exactly the same and the texts are an accurate translation of the Hebrew texts with the exact same layout. Except for updates and news that are specific to the Arab sector and are only posted in the Arabic version.
For this project – just as we had done with the Uri Geller Museum, Aran Group, Flying Cargo, and other websites – we were assisted by new technology: with the click-of-a-button the translated pages were posted on the website. This saves the need to copy texts, send files by e-mail, upload translated material onto the website – and saves the entire Sisyphean, tedious process of constructing the translated pages in the website while adjusting the graphics and appearance, all of which take a very long time.
And this is what Dvir who built their website had to say about the work process:
"At WISY we have built quite a few websites, and one of the biggest problems has always been uploading the content onto bilingual and multilingual websites. Working with Lichi was very easy. They have a simple, yet advanced interface to WordPress. With a few clicks, I could choose the content that I wanted to have translated, and then it was directly uploaded to the website. Mikhal and Sivan were very attentive, and the translators are true professionals. Their work quality is of native speakers with excellent grammar and accuracy. The combination of the product quality delivered by Lichi and their interpersonal relations and service orientation makes it a company that is really fun to work with!"
And Shirley, our contact person at AKIM, had the following to add:
"I thought this would take months. I have worked with people before, and a similar process took them a very long time. Here it was very quick. People who speak the language reviewed the texts and said the translation was excellent. I am extremely happy!"
It was definitely exciting to create an Arabic website for AKIM.
And now for a message from us: if you also want to translate your website into foreign languages, whether they are spoken in Israel or anywhere else in the world, please contact us at Lichi and within a very short period of time your website will speak any language you want.
פוסט זה זמין גם ב: Hebrew
https://www.lichiblog.co.il/wp-content/uploads/2020/07/לבבות.jpg
969
1920
רוני חפר
https://lichiblog.co.il/wp-content/uploads/2015/04/baner-en.png
רוני חפר
2020-08-05 09:50:32
2020-09-10 12:30:56
One click and your translated website is up in the air