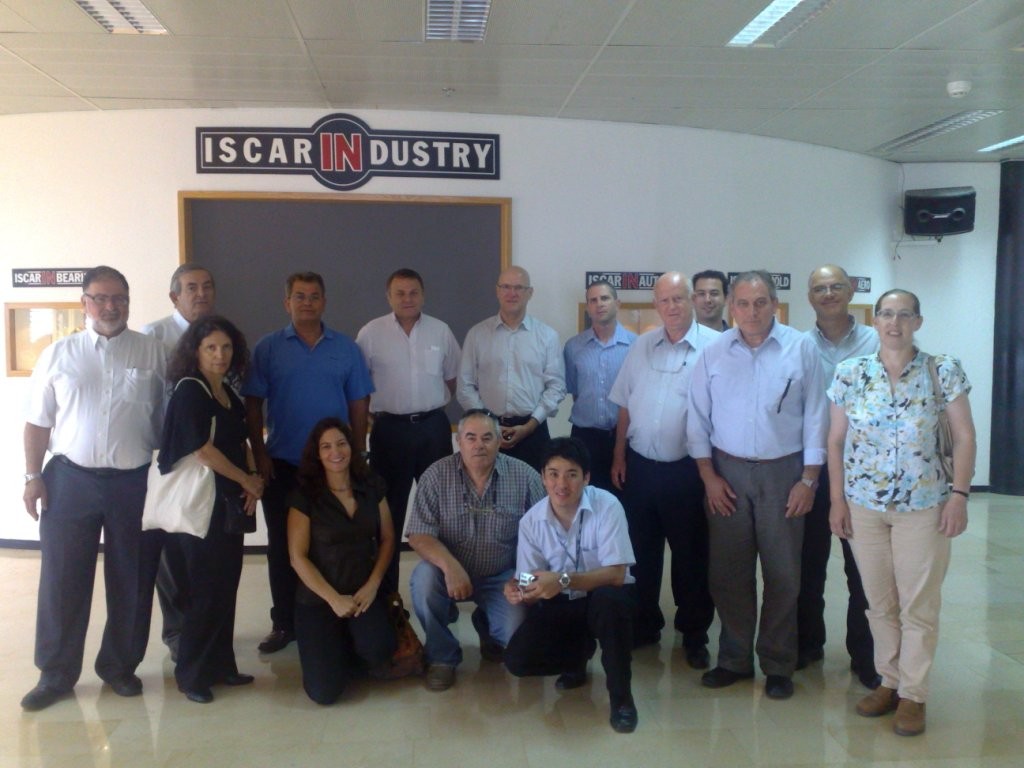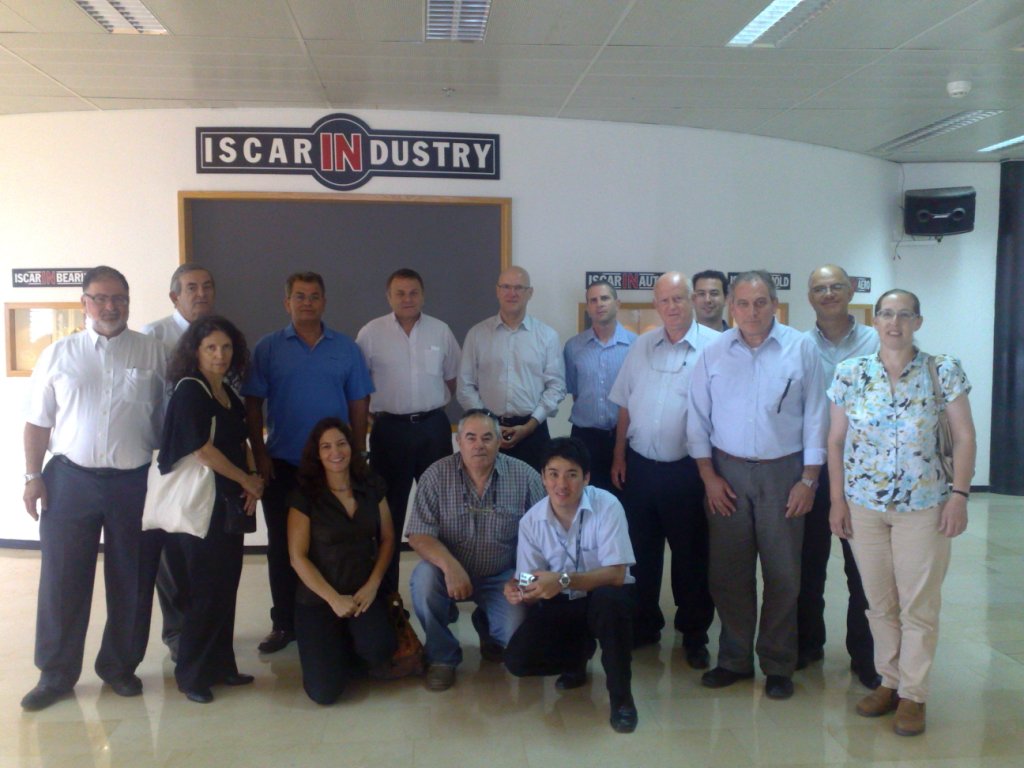 On June 21, 2010, the Israel-Japan Chamber of Commerce conducted one of its most fascinating visits ever – to industrial giant Iscar's facilities.
Iscar's is an impressive group of 27 buildings set against the splendid backdrop of the Western Galilee.
 Everywhere you look, the eye is met by the beautiful green landscape.
We left Tel Aviv at 7:15am in order to beat the traffic, Yossi Shalom (CEO of 
Yoki Kal
), Dudik Shapira (startup consultant), and myself Mikhal Heffer (owner of 
Lichi Translations
).
At Tefen, we were joined by other members of the Israel-Japan Chamber
of Commerce, namely Roni Bornstein, Chairman of the Chamber of Commerce and CEO of 
Rakuto-Kasei
, Elchanan Harel, owner of 
Harel Hertz
, Izhak Nakar, Chairman and founder of 
TIS
, and others. The visit was organized and coordinated by Kazu Okada, head of the Japanese section in Ham-Let. After 15 years of working in Iscar, he kept in touch with his contacts in the company. Kazu san had arranged for the Chamber members to meet with Jacob Harpaz, CEO of Iscar and President of IMC, and Eran Marcus, Responsible manager for IMC in Japan. They gave a presentation on Iscar's global success in general, and its success in the Japanese market in particular.
Iscar, the second largest machining specialist in the world
Iscar employs over 2000 people in its facility in the north of Israel. It also owns a large number of subsidiaries providing complementary products.
Iscar recently acquired Japanese Tungaloy. Before this acquisition, Iscar controlled 2-3% of the Japanese machining market, and after the deal, sales jumped to 14%. This acquisition goes to show just how much the local Japanese presence (through Tungaloy) helped Iscar penetrate the Japanese market.
A foreign company entering Japan from outside will never be as successful as a local company. 
The differences in mentality, culture and language make it difficult for local consumers to trust and purchase foreign products. Just as we prefer "Made In Israel" products, the Japanese are even more emphatic in their preference for "Made In Japan".
Iscar and translation: How to deal with the language barrier?
 Jacob Harpaz replies: "There is no doubt that the 
Japanese language
 is a barrier while doing business with Japan. Many people in Japan either don't speak English at all, or speak very poorly. However, this is improving and the Japanese simply have to start learning English.
Japan in Israel!
In addition to the presentation and the excellent corporate films, Moshe Goldberg, Iscar's training manager took us on a tour of the factory – the sterile production lines, and the R&D department. We saw robots in action, clean and quiet, fully-automated production facilities, and a general atmosphere that is rarely encountered in Israel. It was exhilarating to experience a world-class facility of this level – a showcase of quality; a gem of Israeli pride.
The Israel-Japan Chamber of Commerce offers an outstanding selection of activities. A few months ago we visited the impressive Better Place Visitor Center, it was a thrilling experience to drive the newly designed electric vehicles; on June 30, 2010 the chamber of Commerce hosted the Excellence in Business with Japan Award ceremony. The ceremony was a distinguished, elegant event with great atmosphere and attended by almost 200 businessmen – leading figures in the Israeli business community doing business with Japan. In July we will visit pharmaceutical giant TEVA – another Israeli success story in Japan and the world over.
Come join in on the success…
https://www.lichiblog.co.il/wp-content/uploads/2015/04/iscar-event.jpg
768
1024
רוני חפר
https://lichiblog.co.il/wp-content/uploads/2015/04/baner-en.png
רוני חפר
2010-07-09 10:43:40
2015-04-16 10:33:13
Notes from the Israel-Japan Chamber of Commerce's Visit to Industrial Giant Iscar