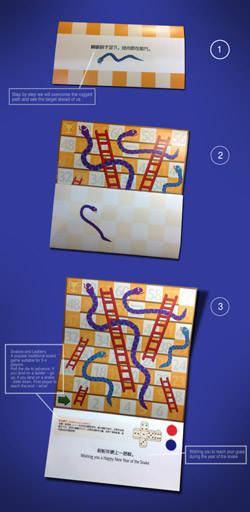 When we moved out to the country, all of our new neighbors told us the same thing: "Watch out for snakes!"
Hearing this almost sent us running back to the city.
But when we saw the number of cats in the backyard, we decided to set up our own security patrol. We put out free food for the cats, and they took care of the invaders. So far, we have not seen a single snake on our property. When cats are present, snakes are not!
However, we didn't even try to prevent the arrival of the Chinese New Year of the Snake. The Chinese New Year will soon be here, and February 2013 will ring out the Year of the Dragon to the sound of drumbeats and fireworks.
The distaste many feel for snakes is not reflected in Chinese astrology. In fact, the serpent marks one of the most auspicious years in the Chinese zodiac.
People born in the Year of the Snake are said to have excellent intuition. They carefully consider each step before acting, and have an enthusiastic approach to business.
For over 14 years, Lichi Translations has produced unique greeting cards to mark the Chinese New Year.
This year, like other years with less appealing animals (rat, pig), we wondered what to about the snake. We didn't want to cause discomfort among our customers. The solution came in the form of the game "Snakes and Ladders". In addition to being a well-known game and a favorite of both adults and children, the game reminds us of the winding route faced by businesspeople on the way to business success. There are ups and downs, successes and challenges, but in the end those who are persistent can achieve the goals they have set for themselves.

In addition to New Year greetings in English and Chinese (see example), this year's card includes a real game board and playing pieces. There are also playing instructions in Chinese for Chinese-speaking friends who may not know the rules.
As always, you can choose to print your company's logo at the bottom of the card to personalize your message. You can also order e-cards that to send by email along with your company logo. The cards can even be ordered in additional languages to suit other Asian audiences (Japanese, Koreans, and Vietnamese etc.).
So send your Chinese contacts your best wishes on this all-important holiday. Contact us today to order cards for the Chinese New Year of the Snake!
To view samples and order tickets: http://www.lichi.co.il/ Greeting-Cards-Snake
https://www.lichiblog.co.il/wp-content/uploads/2015/03/snakes.jpg
512
250
רוני חפר
https://lichiblog.co.il/wp-content/uploads/2015/04/baner-en.png
רוני חפר
2012-12-27 21:48:16
2015-04-16 10:26:40
A Few Good Words About Snakes