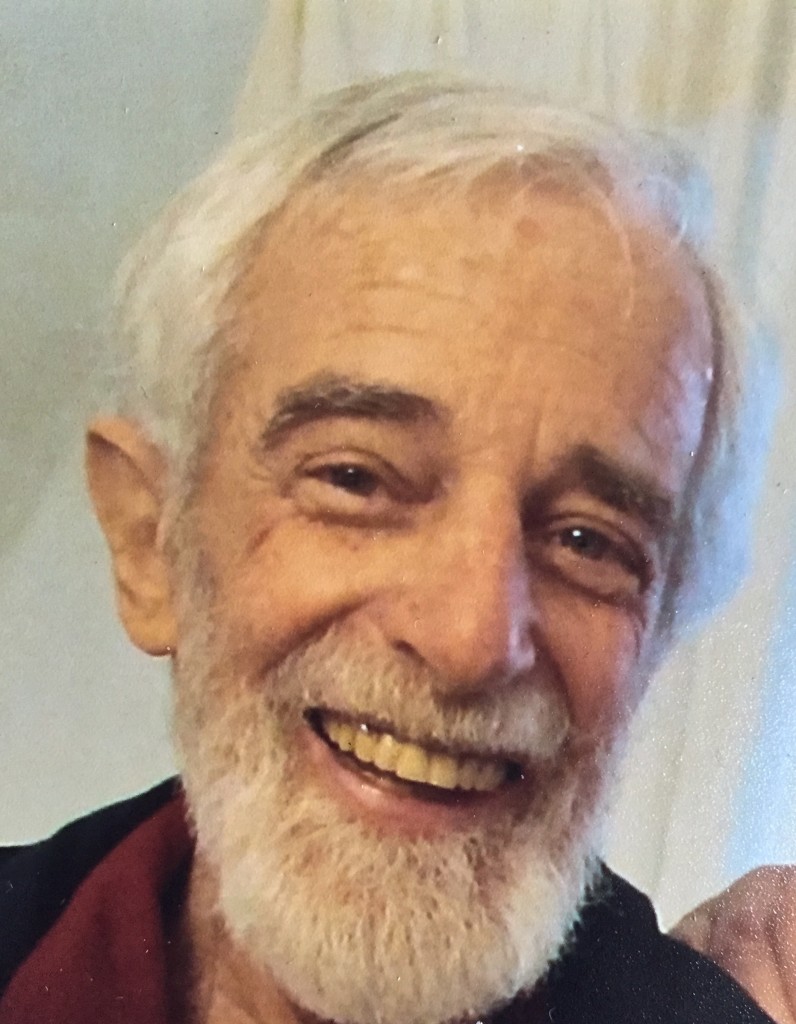 This isn't a regular post.
This time I'm not going to tell you about interesting translation projects, special clients or Lichi Translations' climb to international fame.
This time I want to tell you about my father.
A few months ago, my father, Walter Zanger, passed away at the age of 80. Apart from being a highly accomplished, knowledgeable, charismatic person, with tremendous joi de vivre (I know that's what they usually say about the recently departed, but in this case, it's absolutely true…), he also influenced me and my path in life. That's what I want to tell you about.
My father was definitely a "character". On the one hand, he was a reform rabbi with a vast knowledge of Judaism, who featured in the American documentary television series, Mysteries of the Bible, and on the other hand, he was a sort of hippy who grew up at the dawn of the rock'n'roll era. He was on the editorial staff of the Encyclopedia Judaica and a renowned tour guide who led thousands of tourists around the Holy Land. At the same time, he was humorous and had a sharp wit. You could have a deep discussion with him about current affairs or philosophy, but also hear from him a carefully-reasoned explanation about how to neatly hang up wet socks. When Walter Zanger walked into the room, the spotlight immediately centered upon him, and the show began. That's how he was, and that's what everyone loved about him.

My father was born in Brooklyn, New York, and was ordained a reform rabbi. He served as a Jewish chaplain in the US Air Force in the Philippines and South East Asia. After his discharge, he and my mother traveled to Japan, where my mother, a ceramist, studied Japanese ceramics and my father taught English. It's not surprising, therefore, that I was surrounded by Asian culture during my childhood: Cambodian furniture, Japanese ceramics, hot rice in bamboo containers, chopsticks, and a kimono and wooden clogs in the costume box.
When I went to study at the Hebrew University, I faced a serious dilemma: Chinese or Japanese? In the end, I opted for Chinese (with my father's blessing), and all the rest is history.
After my father's recent death, we rummaged through the family albums and video archives and found photos and movies that recorded his life. My brother Yoel discovered the most fascinating item: an episode of a 1980s Japanese TV series, a sort of Japanese version of the American series I grew up with, The Big Blue Marble. Every week the series followed a child from somewhere in the world and showed a glimpse of his/her world and of the people around him/her.
The producers found us through one of my father's Japanese colleagues, and the episode, which focused primarily on my brother Yoel, was shot in our house in the beautiful  village Ein Kerem and at various sites in Jerusalem of the early 1980s. It gives a (not very authentic) glimpse of the happy moments of our lives, focusing mainly on Jewish festivals and holy sites. Israel for the average Japanese. It is a priceless souvenir from the days when we were young and beautiful. I was 13 years old at the time. A charming piece of history. To make the movie accessible to non-Japanese speakers, I had it transcribed and translated into English. Translating subtitles for a Youtube clip, is also one of Lichi Translations' services…
you can find a sweet shot of me on minute 8.56
Another thing my father did is directly connected with the text you're reading right now.
For 30 years, my father wrote a newsletter to which hundreds of people subscribed. He wrote about his experiences and thoughts as a tour guide in Israel, he wrote passionately as a "man on the street", about the land he loved. He wrote about the complexity of life in Israel, the political situation, archaeological sites or new finds, and naturally, about the interesting people he met…
My father managed a mailing list, arousing interest years before the word 'newsletter' became part of the jargon of marketing experts. He just knew how to do it. That's why I used to send the English version of every new newsletter I prepared for my father to review. The words "This is terrific!" that he often said, after reading the text, still echo in my mind.
I don't know where I would be today, had I not been Walter Zanger's daughter. Maybe a ballet dancer, a lawyer, or a building contractor. Or maybe not. There's no doubt that my father had a great influence on everything I've done in life, and for that I thank him and love him.
Walt, I miss you so.
פוסט זה זמין גם ב: Hebrew
https://www.lichiblog.co.il/wp-content/uploads/2016/03/IMG_0051.jpg
2396
1862
רוני חפר
https://lichiblog.co.il/wp-content/uploads/2015/04/baner-en.png
רוני חפר
2016-05-26 11:16:12
2020-08-27 11:17:53
The Story of Walter Zanger