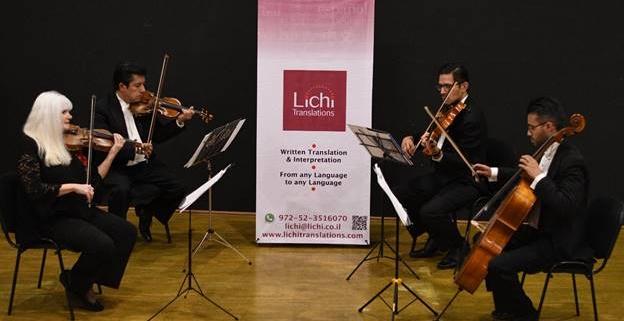 This might sound like the beginning of a joke, but it's not. All of the above are connected.
It all started in a Zoom meeting with my BNI friend Cathy Barrow, a musician and a specialist in marketing for cultural institutions.
"Would you like to be a patron of the arts," she asked?
"A patron of the arts? Are you serious? Sure, why not?"
Thus began my virtual visit to Mexico through a classical music concert in the French Alliance language school in Toluca, Mexico.
What an adventure!
Not many know this: When I was 18, I studied French in Paris at the Alliance Française. There, I discovered my love, passion, and talent for languages.
How did it happen, you may ask? I do admit it was a handful. First, I had to make several videos, talk about myself, my passion for languages and how I came to be involved in the translation service industry.
Then it was on to making a landing page, banners and flyers and other marketing material, including translation from English into Spanish.
Tickets were given to the blind community "Vemos con el Corazón" (We See with Our Hearts) and to all people currently studying at the Alianza Francesa, and sold to other people not learning French.
What a thrill it was for me, 30 years later, to be virtually on a stage, a long way from home in a city in Mexico, talking to a new generation of people who want to explore the world of languages and music.
The lights went down, and my face appeared on the screen. They tell me that you could hear a pin drop as people watched someone saying hi to them from so far away.
To view the full video, please click here.
The concert, they tell me, was terrific. The Ars Musik Quartet, led by Cathy Barrow, played Vivaldi's "Four Seasons."
What an exciting and different kind of experience!
How does it feel to be a "patron of the arts and culture"? It's amazing. I love that title. In the spirit of the the Givers Gain philosophy, I was happy the concert could take place. I was delighted it took place at Alliance Française, my first language school, and I'm curious to see the results this unusual marketing step will bring.
If you would also like to be a "Patron", contact Cathy Barrow. She will prepare an excellent value offer for you, too.
If you need any translation services, I offer readers of this post a free-of-charge, professional English Spanish translation of 250 words. Take advantage of this offer, try it out! All you need to do is contact: lichi@lichi.co.il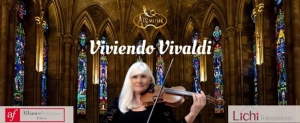 פוסט זה זמין גם ב: Hebrew
https://www.lichiblog.co.il/wp-content/uploads/2021/12/vivaldi.jpg
416
624
רוני חפר
https://lichiblog.co.il/wp-content/uploads/2015/04/baner-en.png
רוני חפר
2021-12-15 11:02:38
2021-12-19 10:42:26
Lichi Translations. Vivaldi. Alliance Française. Mexico.