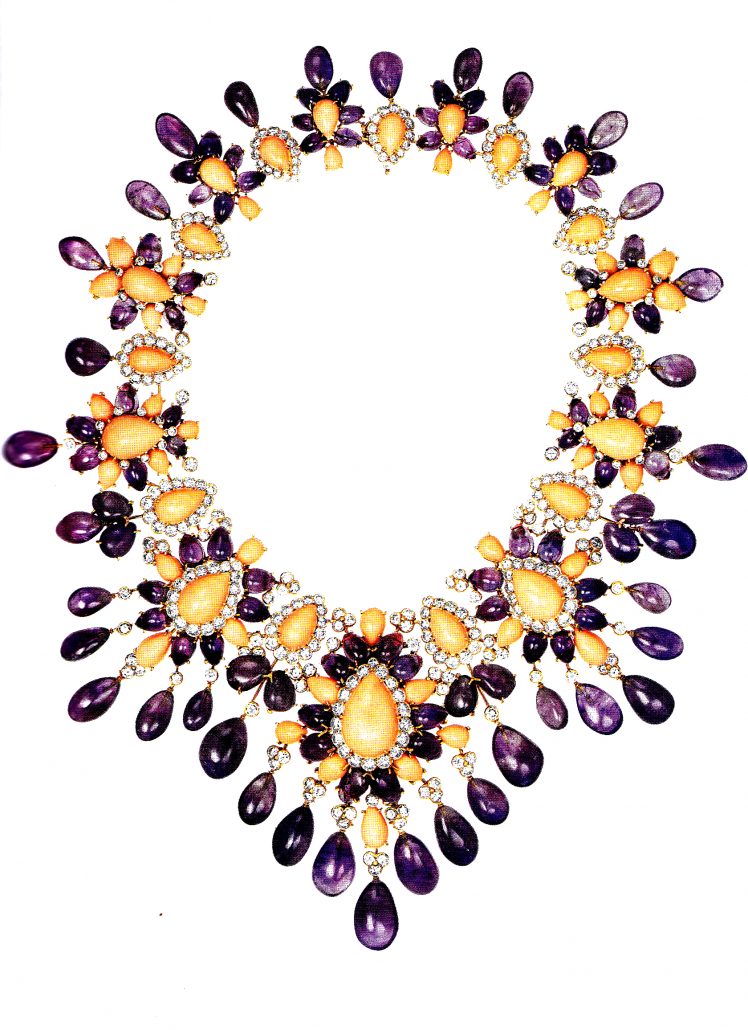 What does the name Van Cleef mean to you?
Well, for the more mature of us, the first thing that springs to mind is the menacing expression on the face of Angel  Eyes, the "bad" character from the classic film The Good, the Bad and the Ugly, played by tough-guy actor Lee Van Cleef.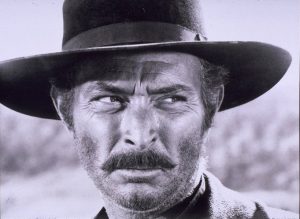 But for those of you who spend your vacations on a yacht in Monte Carlo or at Juan Les Pins, and I'm sure many of you do, the name Van Cleef  means something else: the well-known French jewelery company, whose creations represent all that is chic and elegant and adorn the hands and necks of many of the world's most famous women.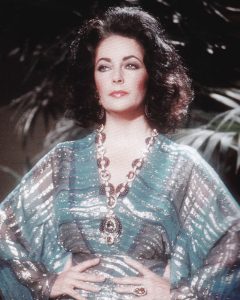 So, what has all this got to do with me – whose only 'jewels' are two teenagers who hang around the house with their faces glued to some screen or other?!
Well, this tale, like many others, begins at BNI, the networking organization which I've been a member of for many years and which plays an important role in my business activities. One of the members of the chapter that I attend is an amazing woman called Tsipi Shaish, whose work is exhibited all over the world. When Tsipi heard that I was traveling to Paris with my daughter Gaya in honor of her Bat Mitzvah, she suggested that I meet with her good friend Régine, who is the personal assistant of the CEO of Van Cleef & Arpels in Paris. "You never know what may come out of it," she said, "There's certainly no harm in meeting her." Now, I just love meeting people, any people,  so , naturally I jumped at the idea. I also realized that it might be a very special experience for Gaya – a tour of the workshops that produce the world's most perfect jewelry.
I wasn't disappointed: Régine was charming and she gave Gaya and me a tour of the workshops, which looked like something from bygone days – no machines, noisy production lines or robots. We observed the artisans working in the workshops, using fine tools to carefully craft each detail, a delicate flower or butterfly made of diamonds that might perhaps adorn the neck of Angelina Jolie or Princess Kate. It was so exciting to see rings and diamonds worth millions so close up. Gaya put in an order for a colorful diamond necklace but unfortunately her monthly allowance wasn't sufficient to cover the cost.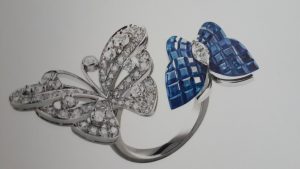 OK, you're asking, pleasure is fine, but what about business?
Well, naturally, we exchanged business cards, and several months later I received a call about a visit that the company management was arranging in Paris for the company's sales associates from its various branches worldwide. In the course of the visit the guests were to observe production and absorb something of the special atmosphere surrounding the process whereby each item is created. The head office of Van Cleef & Arpels in Paris believes that in order to sell a product effectively, you have to understand how the product is created and how the environment in which it produced makes it what it is.
We were asked to supply simultaneous interpreters to translate from French to English and Korean. After a careful search, we found interpreters who also had expertise in this field, and the project was on.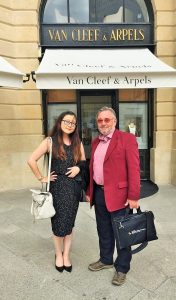 So how did it go? I received the most interesting feedback from an unexpected place.
At the end of July I made a trip with my family to the USA. While we were strolling among the fancy designer stores on Fifth Avenue in New York, I noticed a modest sign on one of the stores – Van Cleef & Arpels. Of course, I immediately dragged Ronnie, Tom and Gaya inside, despite their protests. To be honest, we felt rather like aliens there. How can you explain your presence to a fashionably- dressed sales assistant who isn't accustomed to serving a rough-and-ready bunch of tourists clad in tee-shirts and shorts?! I asked him if any of the store's sales associates had attended the enchanted week in Paris, and he pointed to a beautiful, elegant woman who was serving some similarly elegant customers on the second floor. "Yes, Heather was there!" I waited patiently until Heather was free and then introduced myself. "Really?" asked Heather, delighted, "The interpreter was absolutely amazing! He explained everything so clearly that I sometimes felt that God was speaking to me through the earphones!" Well, I didn't walk out of the store with a diamond necklace worth half a million dollars, but I was grinning from ear to ear. Now, if by chance I'm ever asked, I can quite honestly say that I have an important client in Paris who has a store on Fifth Avenue, New York (… and it's not the bad guy from The Good, the Bad and the Ugly"). Sounds good, doesn't it?
פוסט זה זמין גם ב: Hebrew
https://www.lichiblog.co.il/wp-content/uploads/2017/10/diamonds1.jpg
2312
1680
רוני חפר
https://lichiblog.co.il/wp-content/uploads/2015/04/baner-en.png
רוני חפר
2015-10-01 18:26:15
2017-10-22 15:50:11
Diamonds are forever